Guest room private open-air hot spring bath
on the 1st floor, all guest rooms has private open-air bath. It is a private space where you can feel the different taste of each room. It is surrounded by a mosquito net and does not allow small bugs to invade. In another way, the insect repellent net is difficult to see from the outside and easy to see from the inside, so it does not interfere with the landscape.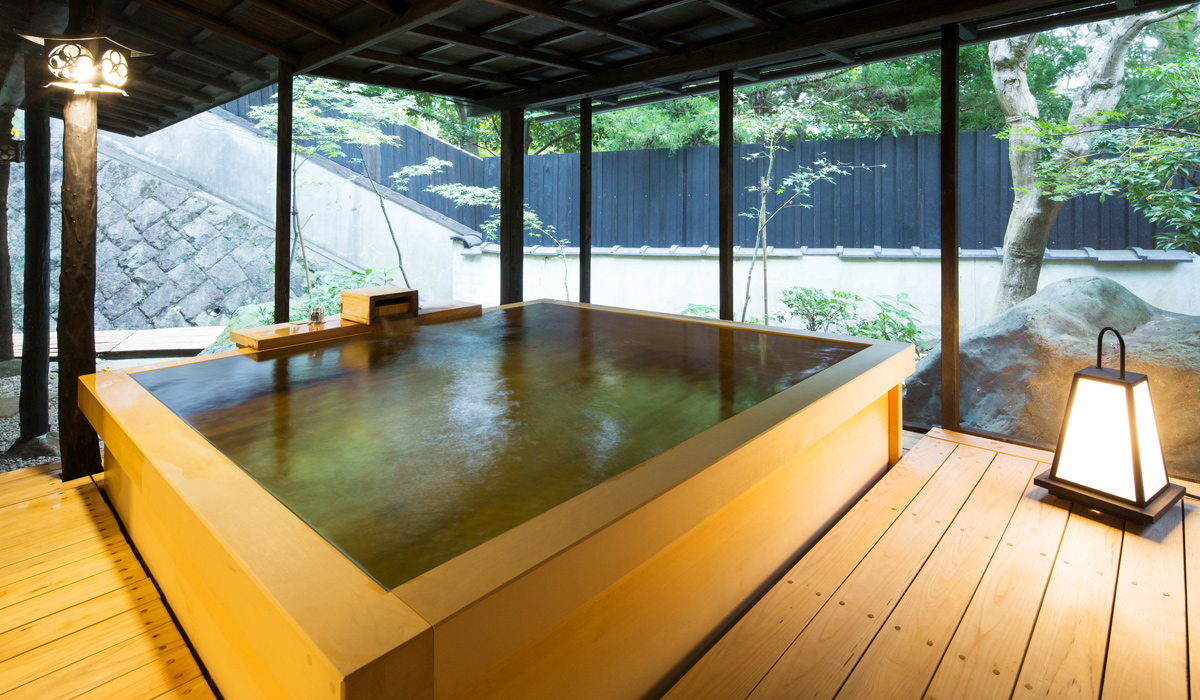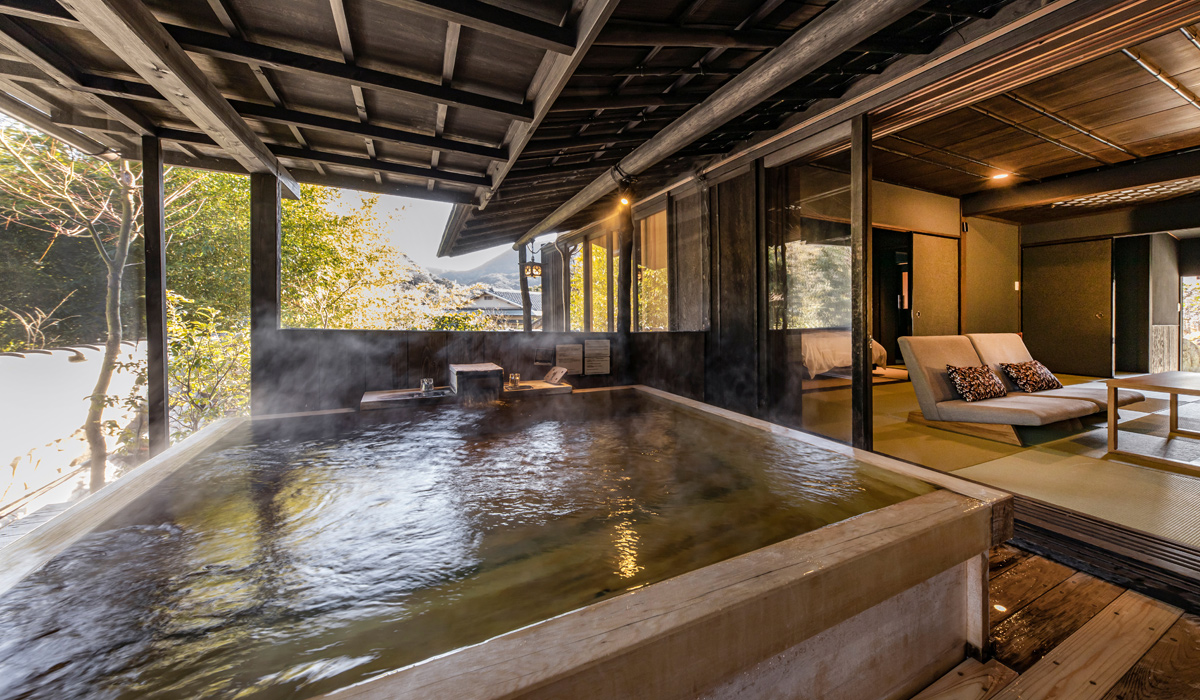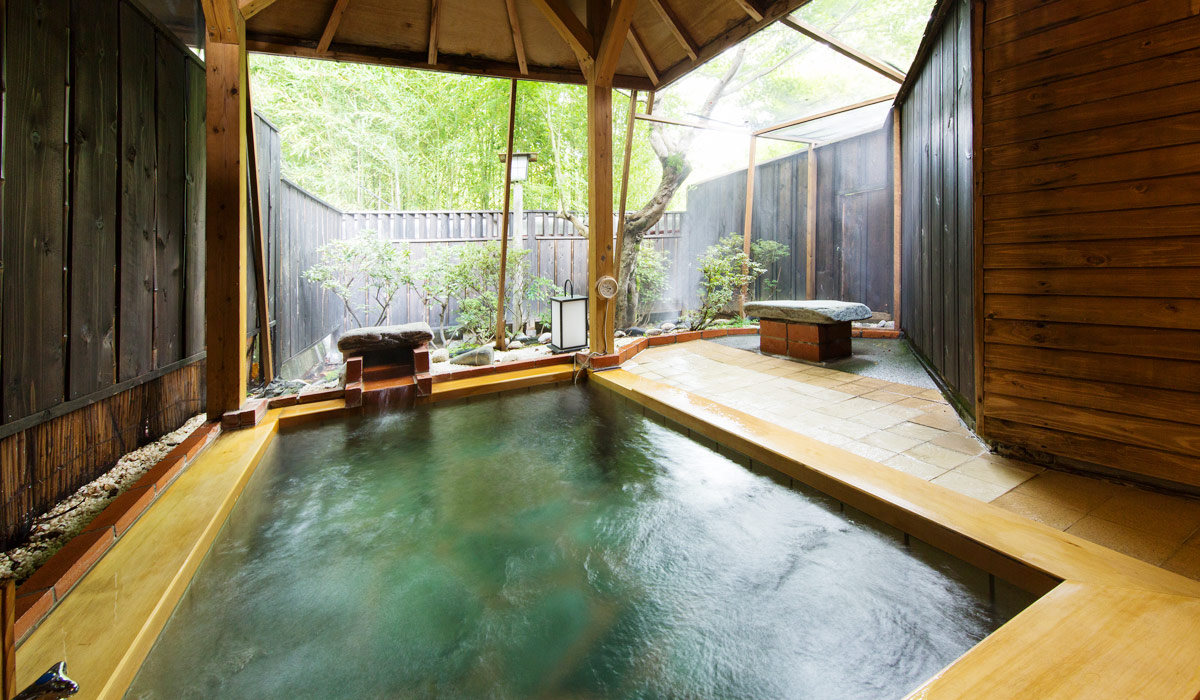 Hinoki bath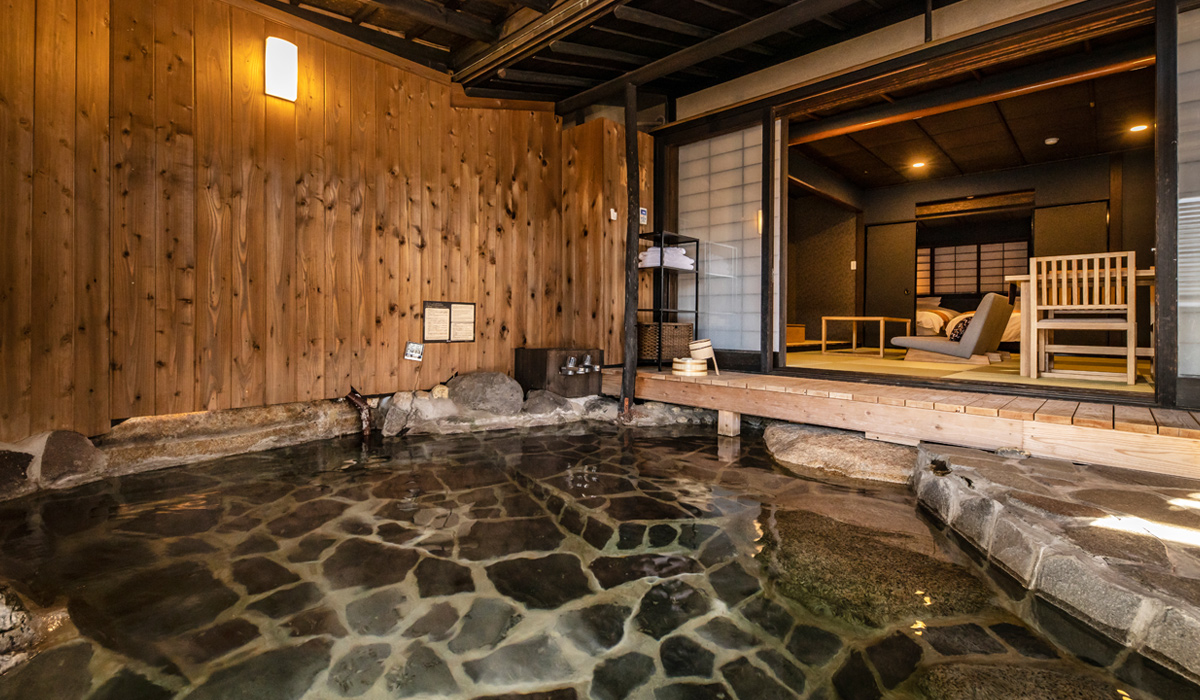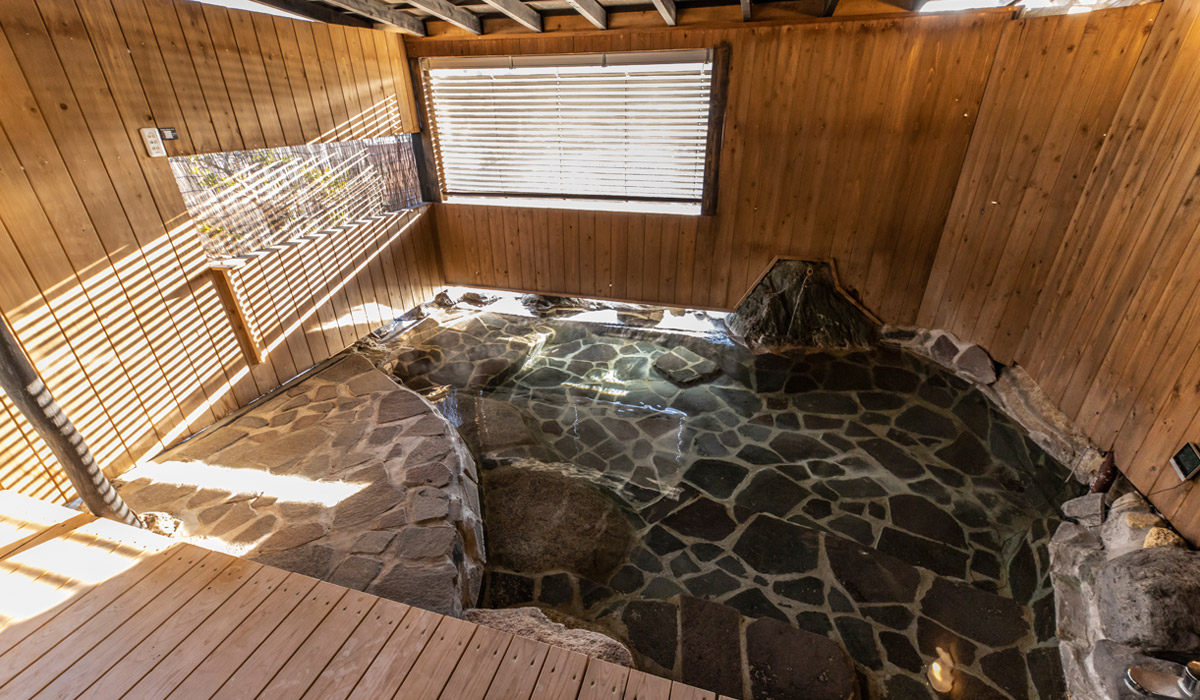 Stone bath
Guest room private indoor hot spring bath room
All guest rooms are supplied with natural hot springs flowing directly from the source, so you can enjoy the Izu Nagaoka hot spring called "Bijin no Yu" at any time in your room.
*2nd and 3rd floors have different designs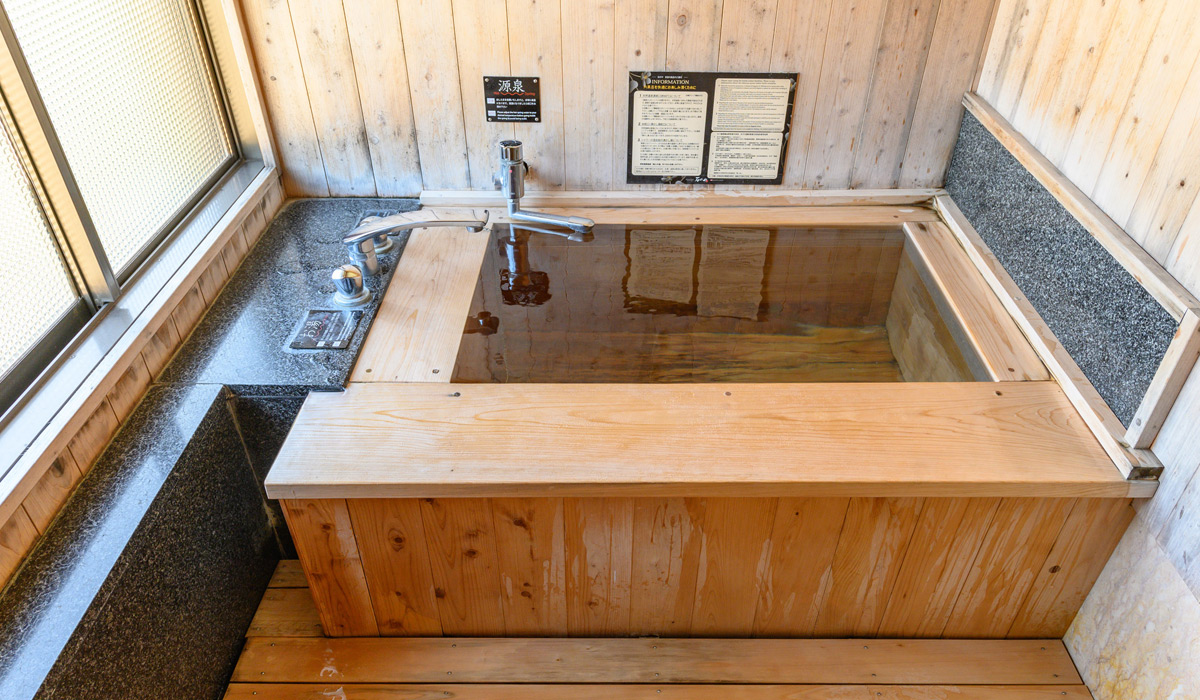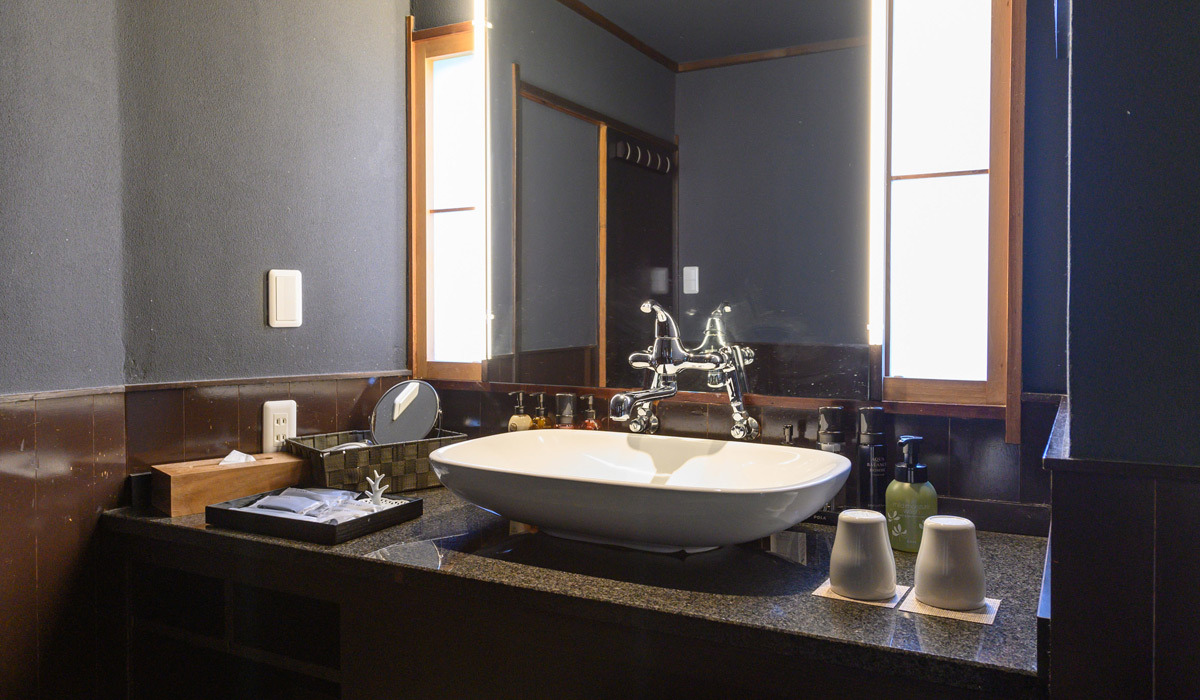 The public bath consists of an open-air area and an indoor area. In the open-air area, you can see the Mt. Katsuragi during the day and the beautiful starry sky at night.
opening hours:15:00-24:00 6:00-11:00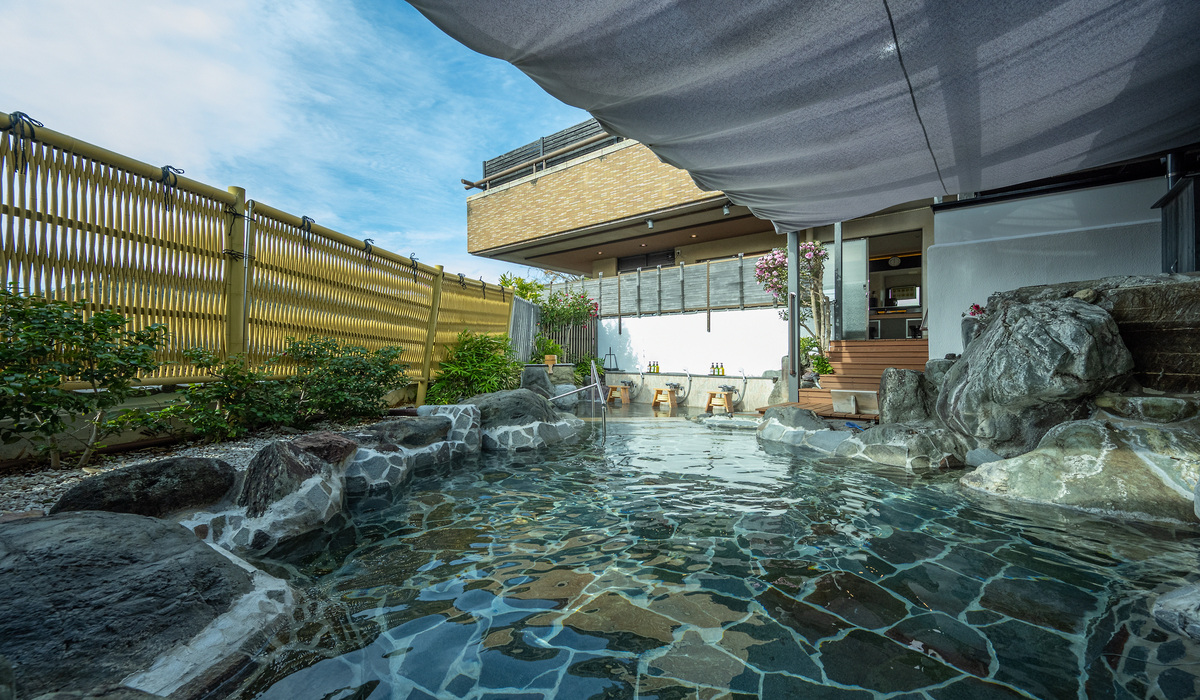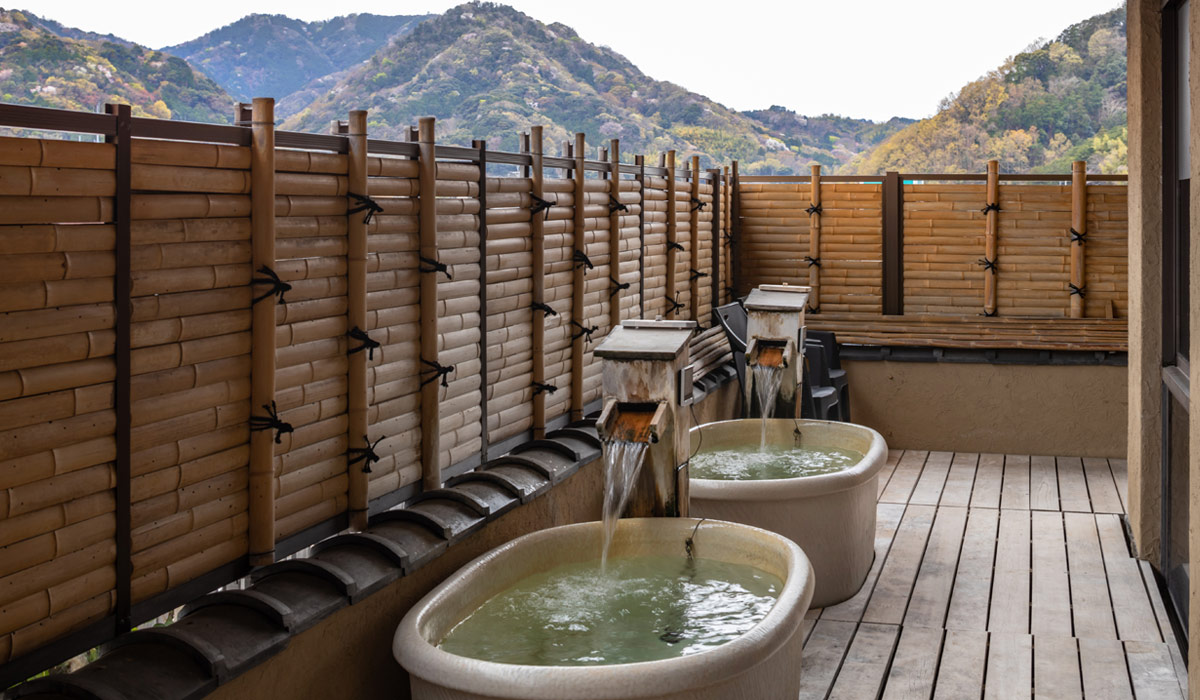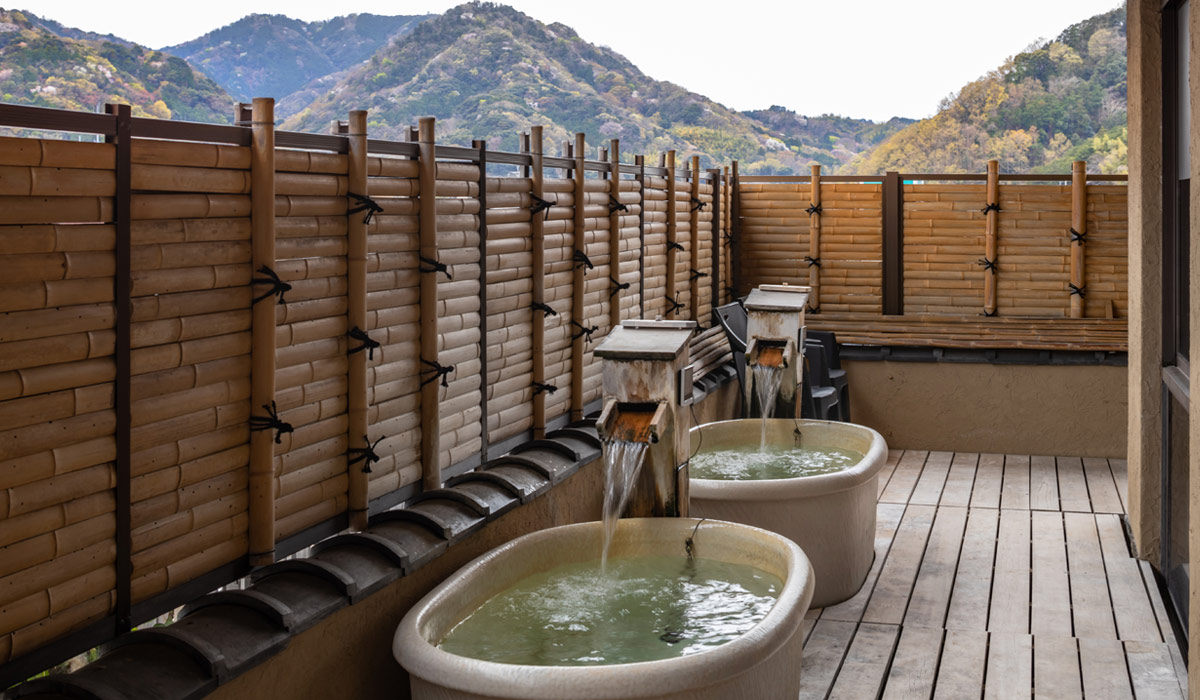 Open-air bath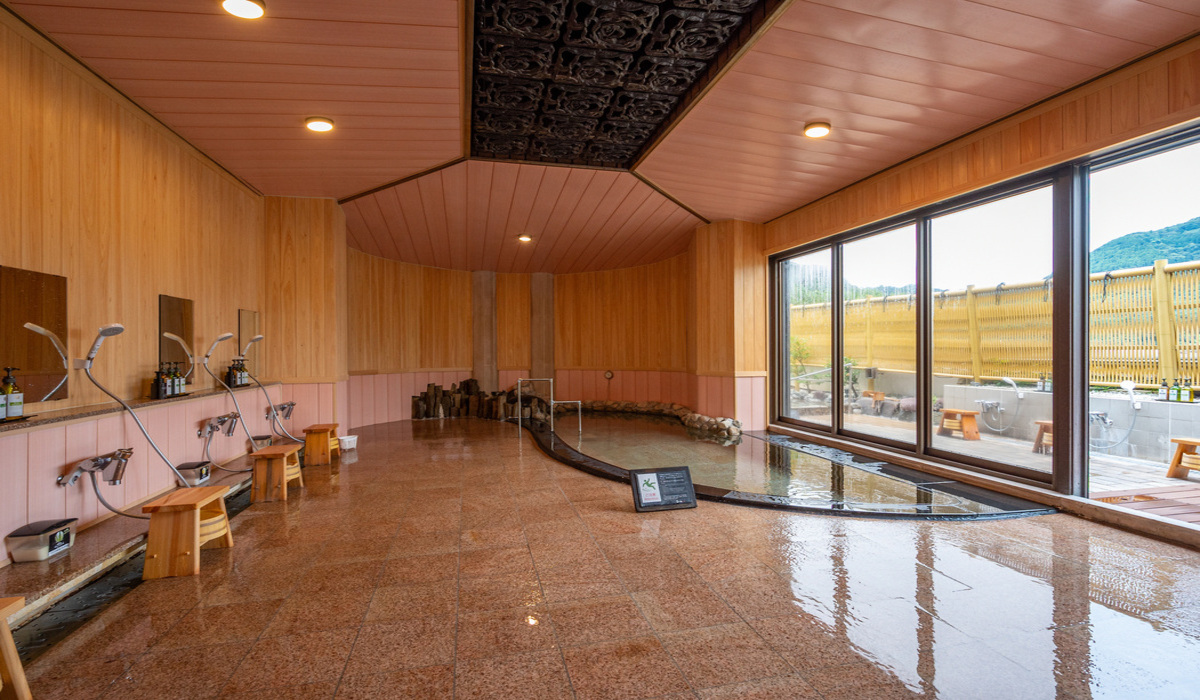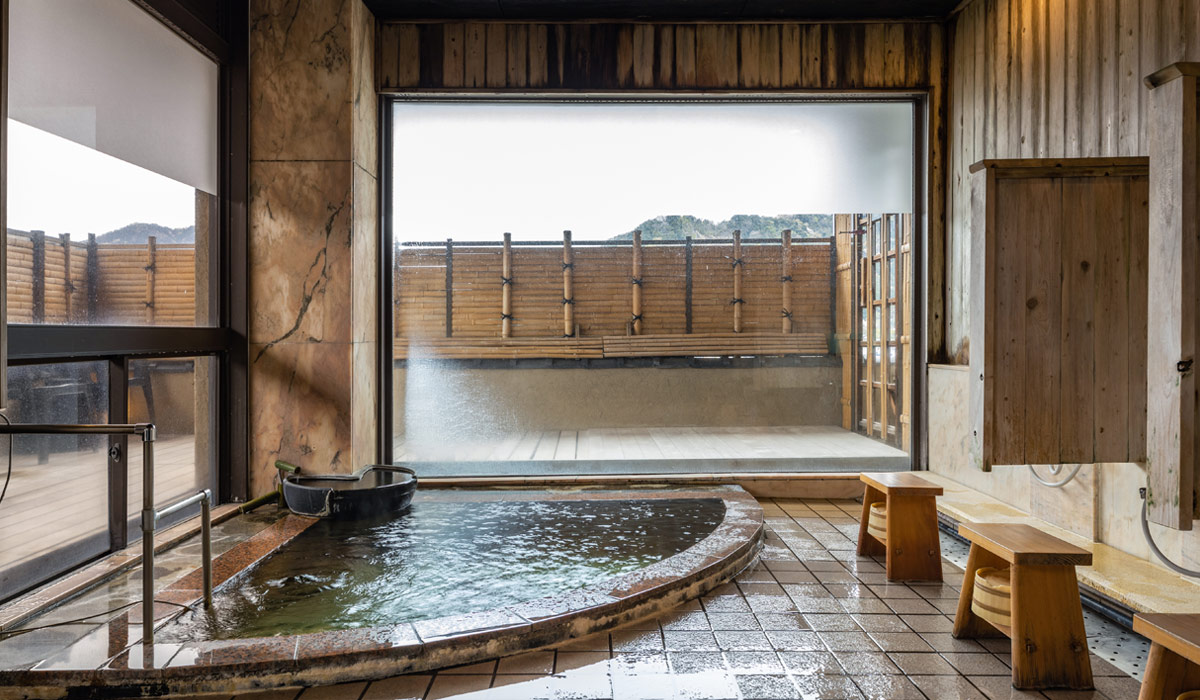 Indoor bath
Ingredients and efficacy of hot spring
Hot spring quality
Alkaline simple hot spring (hypotonic / alkaline / high hot spring)
Analysis date of hot springs: December 2, 2014 Survey by Shizuoka Prefectural Life Science Inspection Center.

Opening hours:
Guest room private bath: 24H
public bath: 15:00-24:00 6:00-11:00
pubilc bath: men use and women use are replaced every day. You can enjoy two style of baths during your stay.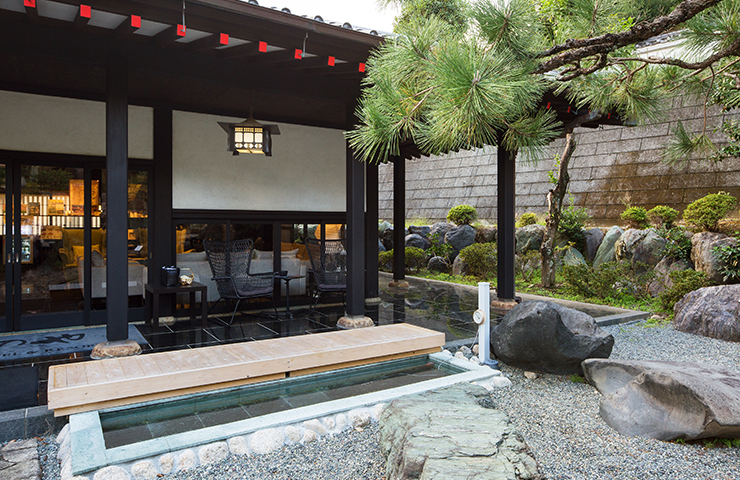 Footbath
Please enjoy yourself while looking at the 6612m2 of Japanese style garden.
*24 hours non-stop, towels are available for use.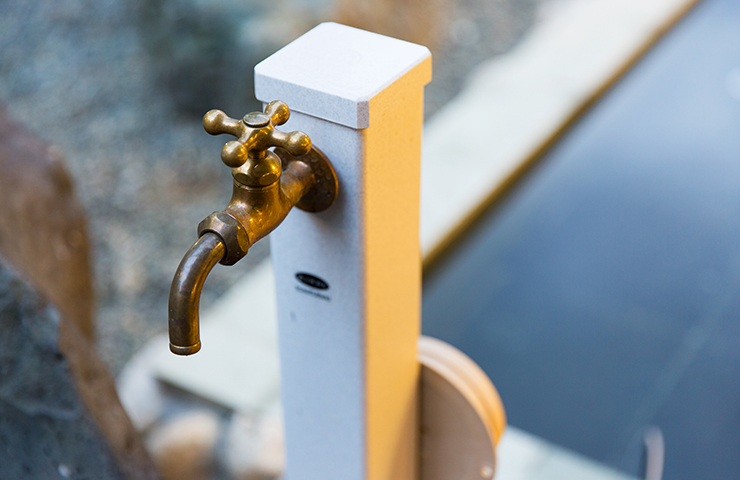 Drink Spring
Nearby the footbath, there is the only "drinking faucet" here. You can enjoy the taste of Izu Nagaoka Onsen.
*you can only drink hot spring water here!